Montblanc has continued the Meisterstück literary heritage by interpreting the 'Around the World in 80 Days' (AW80D) book into a beautiful collection of writing instruments. Around the World in 80 Days is Jules Verne's world-renowned tale of Phileas Fogg, a wealthy British gentleman, and his newly employed French valet, Jean Passepartout, journey. Fogg set a £20,000 wager with his friends at the Reform Club that he can depart from London by train at 8.45 pm on 2 October, travel the world via Suez, Bombay, Hong Kong, Yokohama, San Francisco, New York, and finish in the same place, at the same time, on 21 December, 80 days later.
Highly sought materials have been used to create the Around the world in 80 Days writing instruments. There are the precious resin Classique & LeGrand AW80D writing instruments. The Doué translucent lacquer and platinum-coated writing instruments and the translucent lacquer Solitaire LeGrand writing instruments.
Each special writing instrument showcases aspects of Phileas Fogg's journey. The ace of spades on the platinum-coated clip represents the card game Fogg was playing when the wager was set. The wave pattern represents the first part of the journey, across the Mediterranean Sea and Suez Canal. The fountain pen's nibs have each been engraved with a hot air balloon, representing Jules Verne's first novel - Five Days in a Balloon. The steamboat represents their mode of transport in the first part of the journey.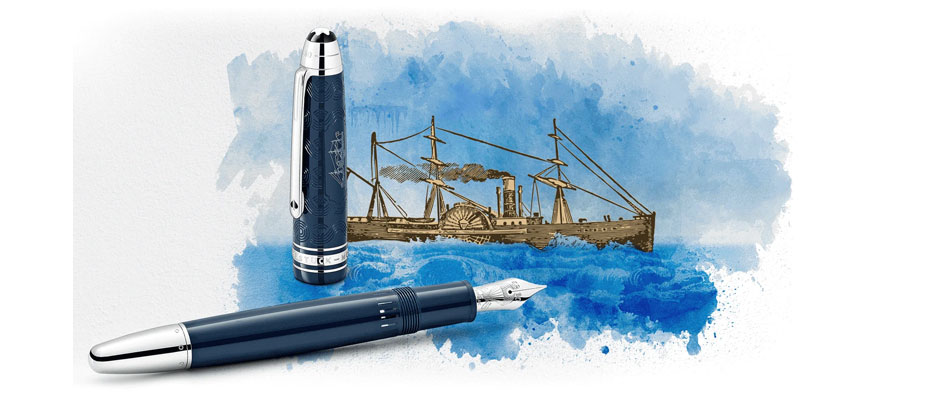 As well as a line of beautiful writing instruments, Montblanc has created a collection of accessories that each have their own unique AW80D characteristics.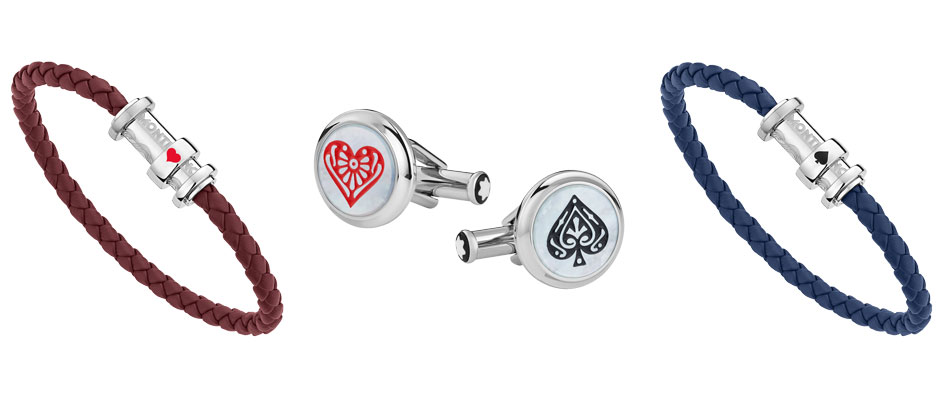 Please contact us if you have any questions regarding the Meisterstück Around the World in 80 Days collection :). Each writing instrument is presented inside a bespoke gift box that we can plaque engrave. Each writing instruments clip can be engraved for free of charge.