Make this Christmas extra special. Is there an avid writing instrument enthusiast eagerly awaiting the arrival of a special fountain pen? You know you want to get them a fountain pen that will last a lifetime but you are unsure as to where to begin? Are you purchasing a special gift for a retiring colleague?
Here's our top 10 guide to luxury fountain pens from some of our amazing brands.
Pssst, Black Friday is around the corner, so keep your eyes peeled for some amazing discounts!
Montegrappa Elmo Black Resin Fountain Pen - £160
The Montegrappa Elmo fountain pen is a classic named after one of the original co-founders of Montegrappa, Henrich 'Elmo' Helm. This slim precious resin fountain pen is presented inside a bespoke gift box.
LAMY Pianoblack Studio Fountain Pen - £170
The Studio collection was designed for the lovers of writing. The Studio collection is so unique due to the propeller-shaped clip.
Montegrappa Elmo Iris Yellow Fantasy Blooms Fountain Pen - £190
Montegrappa's 'Elmo Fantasy Blooms' collection is a technicolour adaption of a 1920s collection. This resin fountain pen features a bouquet of Iris Yellow shades. The Fantasy Blooms fountain pen is available in other colours.
Graf von Faber-Castell Cognac Precious Resin Guilloche Fountain Pen - £310
The Guilloche Cognac fountain pen is an instrument of style and efficiency. The cognac brown barrel features a delicate 'wave' pattern that is enhanced with the polished steel cap.
LAMY Pianowhite Dialog 3 Shiny Lacquer Fountain Pen - £320
Designed by Franco Clivio, the Dialog 3 fountain pen is one of the first fountain pens with a retractable nib.
Montblanc StarWalker Precious Resin Black Fountain Pen - £400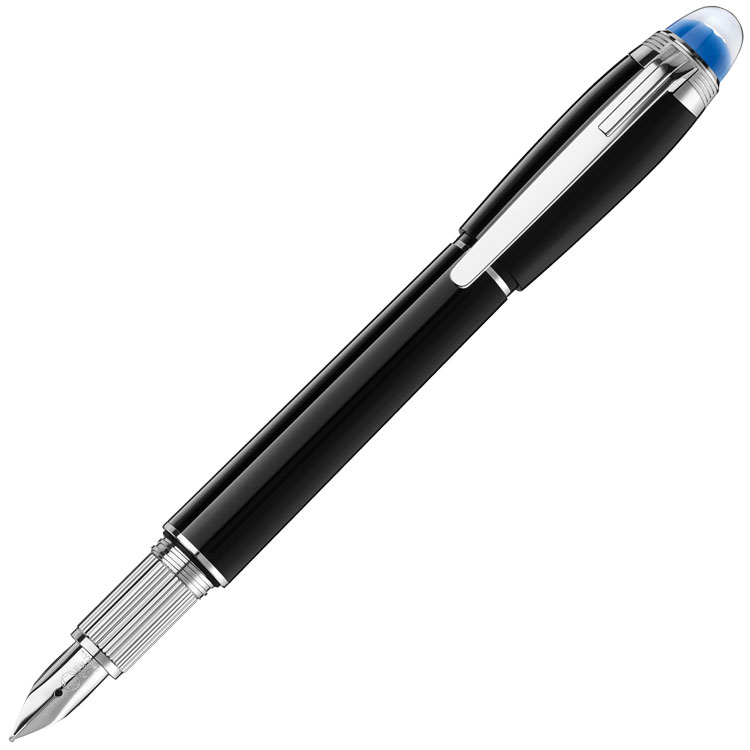 The StarWalker fountain pen is a Montblanc icon. Easy to use, what makes the StarWalker pen unique is the floating emblem.
Montblanc Meisterstück Classique Gold Plated Fountain Pen - £470
The Classique Meisterstück fountain pen is one of Montblanc's veterans. Crafted out of precious resin, the Classique fountain pen is a popular choice for writing instrument lovers.
Caran d`Ache Léman Ebony Black Gold-Plated Fountain Pen - £512
This refined fountain pen has been designed by Caran d'Ache as part of the Léman collection. The Léman collection oozes sophistication.
Montblanc Meisterstück LeGrand Platinum Plated Fountain Pen - £570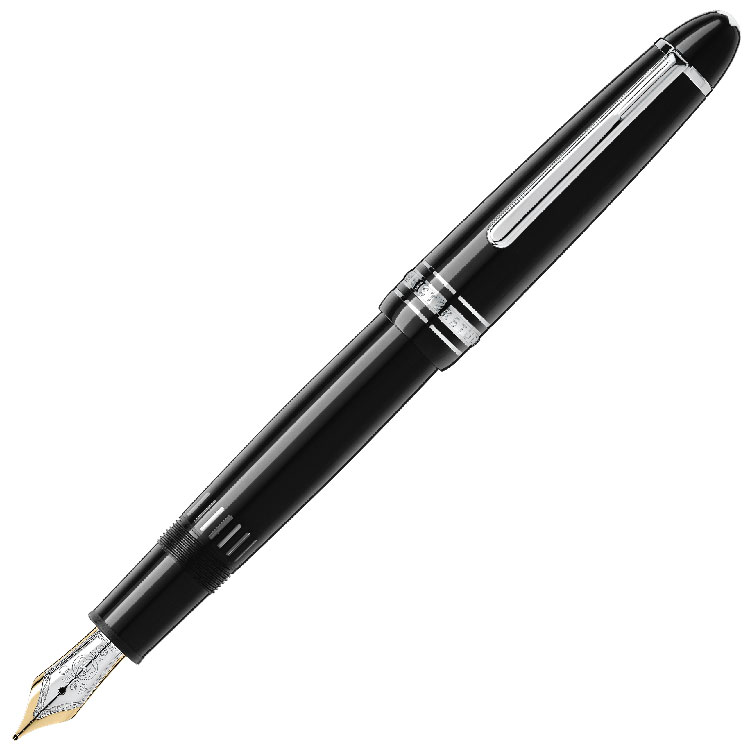 The LeGrand Montblanc Meisterstück fountain pen is perfect for people who prefer a chunkier writing instrument.
Caran d`Ache Léman Bordeaux Fountain Pen & Inkwell Gift Set - £650
The Léman fountain pen and ink gift set is one for nature lovers. Caran d'Ache's Léman collection pays tribute to the most beautiful colours exuded by Lake Geneva in Switzerland.
We can personalise the majority of the above fountain pens to make them even more personal to the recipient.
We have lots more fountain pens on our website, check them out here.