Since the 1960s Caran d'Aches 849 ballpoint pen has been winning awards. The hexagonal body has since become a staple within the Swiss brand. The aluminium 849 ballpoint pens have been carefully manufactured in Geneva, Switzerland.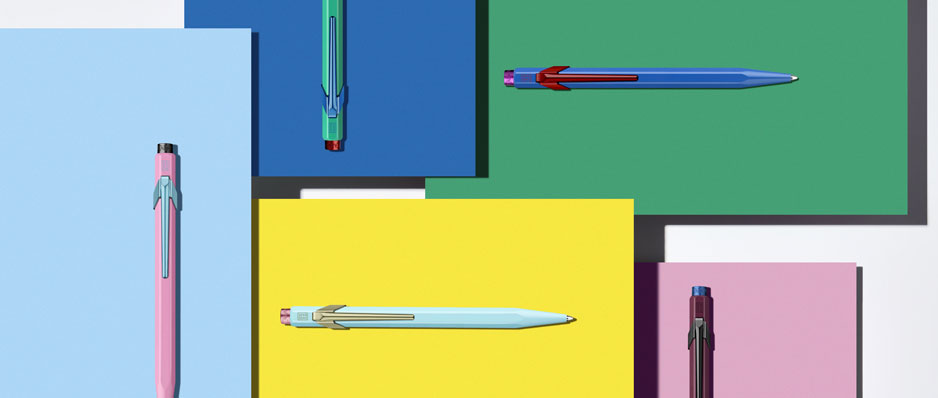 Due to the popularity of the first 'Claim Your Style' collection Caran d'Ache has brought the 849 ballpoint pen back with 6 new exciting colours. Claim Your Style 2 is ultra-trendy, high-energy combinations boasting a strong identity so that you can claim your style! The combination of colours for this new edition is more audacious and dedicated than ever! The 6 new colours are; Cobalt Blue, Veronese Green, Hibiscus Pink, Canary Yellow, Burgundy and Bluish Pale.


These bright and trendy ballpoint pens feature bold contrasting fittings, making them individual to you. Each aluminium writing instrument will be presented inside a slim white tin with a circle displaying the 849 model's colour. The 849 ballpoint pen can be refilled with the Goliath ink refill, all the ink you need to fill 600 pages of A4.